Workshop
> John Romero (Romero Games)
John Romero, the multiple award-winning master of abstract level design offers attendees an insight into his design process in this, his first-ever level design workshop. Romero is best known for his work in Wolfenstein 3D, DOOM, DOOM II, Quake and in 2016 won a Cacoaward for his level E1M8B.
In this workshop, Romero begins by surveying the overall concept of world layout, the breakdown of each level within that world, explores the concept of the level itself and finally discusses how he provides an interesting space which challenges the player and rewards them for their mastery. In groups, attendees put these techniques into practice to develop concepts based on Romero's techniques. Throughout the workshop, Romero will provide examples and offer critique. There is ample time for Q&A at the end.
> Bio
John Romero is an award-winning programmer, game designer and level designer whose work spans over 130 games, 108 of which have been published commercially. Romero is considered to be the 'father of first person shooters' having led the design and contributed to the programming and audio design of the iconic and genre-defining games DOOM, Quake, Heretic and Hexen. Romero is also was also one of the earliest supporters of eSports and a professional-level DOOM and Quake player. To date, Romero has co-founded eight successful game companies including the likes of id Software, Gazillion Entertainment and most recently Romero Games in Galway, Ireland. He is considered to be among the world's top game designers, and his products have won well over 100 awards. Romero most recently won the Legend Award at 2017's Develop: Brighton. One of the earliest indie developers, Romero began working in the game space in 1979 on mainframes before moving to the Apple II in 1981. He is a completely self-taught programmer, designer and artist, having drawn his inspirations from early Apple II programmers.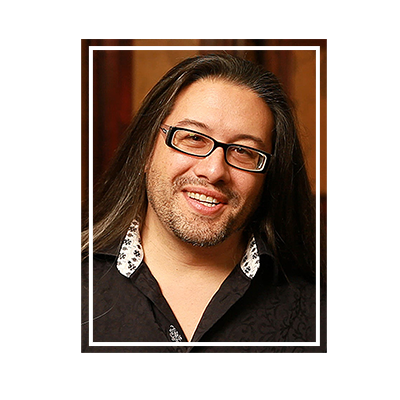 > When
31.5.2018
,
13:00 - 16:00
> Where
Impact Hub Brno
Cyrilská 7, 602 00 Brno
> Admission price
3 590 CZK / 1 person
2966.78 CZK without VAT
We are offering up to 20% discount for bulk purchase. If you plan to buy more than two tickets, please contact us at info@game-access.com.
Get Passes now